TAILOR-MADE FISHING TRIPS

IN THE MIDDLE OF PURE NATURE
NAAMISUVANTO – AN UNFORGETTABLE FISHING EXPERIENCE ON THE TORNIO RIVER IN LAPLAND, FINLAND
Famous for its big salmon, Tornio River is the largest free-flowing river in Europe. Located above the Arctic Circle, Naamisuvanto Fishing Resort also offers world-class spots for catching brown trout and big pike in beautiful natural scenery under the Midnight Sun.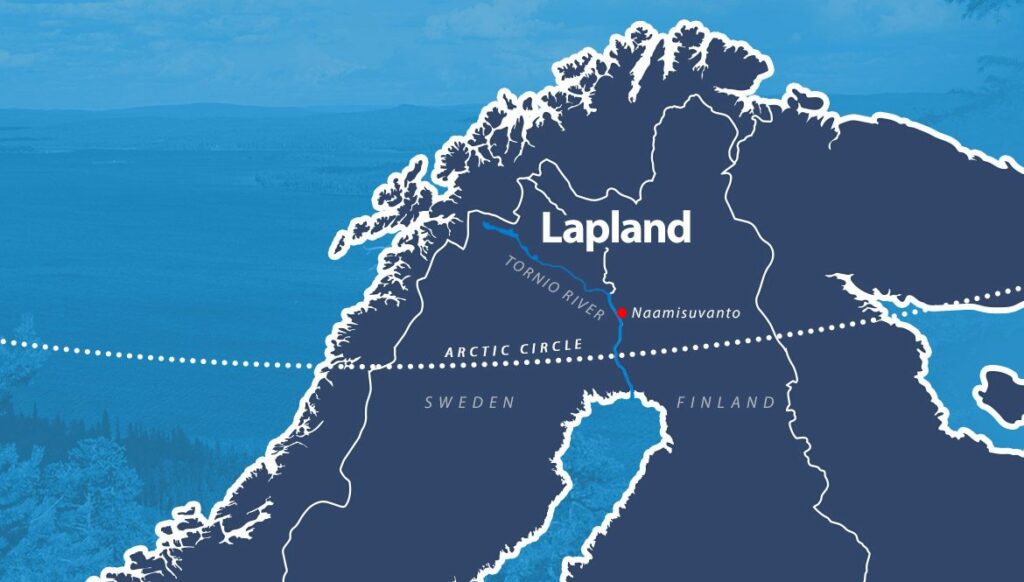 World class fishing on top of Europe
Naamisuvanto offers all kinds of waters for your fishing holiday – from fast riffles to a lazy, deep and calm middle pool, as well as the beautiful neck pool of Kosioniva. There are great staying places for both running and holding salmon, and the area is also a very important spawning ground. Naamisuvanto is a hit pool of the Tornio River for the whole fishing season.
We offer fishing trips in best fly fishing pools nearby Naamisuvanto Fishing Resort and also fly fishing for salmon in private pool area. There are two fly fishing pools with a maximum of four rods fishing simultaneously. The Tornio River also has many other great fly fishing pools: with our guides you'll find the best pools to cast your fly.
From our long river boats, which are over 7,5 m long, you can cast your fly in the pools and in places other fishermen in the wide river can't. Guide works as a rower and guest is standing at the tail end of the boat and casting from there. Our expert guides brings you to best places, where salmon are holding and you have chance to feel the excitement, when salmon takes your fly!
We're also happy to take you fishing for brown trout at our private crystal clear wilderness lake. Whether trolling or spinning from our kitted-out rubber boat, or fly fishing from belly boats, the experience amidst beautiful natural scenery is definitely one to write home about.
Lapland is a paradise for pike fishing. Our waters are famous for large pikes, and our specialist pike guide takes you right to spots where you just might break your record! Besides big pike, the landscapes around you make pike fishing in Lapland an extraordinary experience.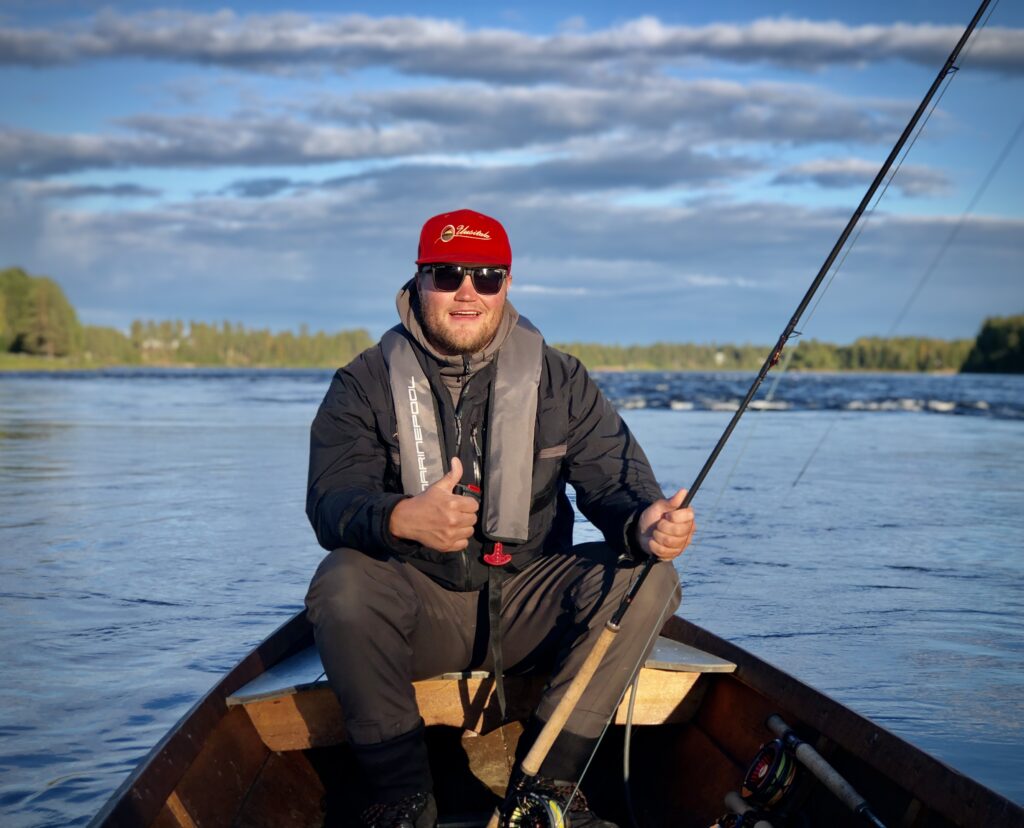 Expert guides waiting for you
We have four main fishing guides: Petri Uusitalo, Santeri Uusitalo, Ari Nuora and Saku Uusitalo. We mainly offer fishing for salmon by boat, traditional fly fishing or fly fishing from the boat. There is also a possibility to fish grayling, trout and other fish species as well. We use only the best gear when fishing salmon. We have Shimano Tekota reels and Beastmaster rods for boat-fishing. For fly fishing, we have quality Guideline doublehand rods and Guideline, Hatch and Loop reels, and Guideline wading shoes and waders.
The great Tornio River / Torne River in Lapland
The Tornio River (also called the Torne River) is the largest free-flowing river in all of Europe. The river basin is very large at 37 300 km2. It is also a border river between Finland and Sweden. The total length of the river is over 500 kilometers, and it passes very different landscapes along its route from Swedish mountains to forest lands of the middle of the Tornio River valley until the city of Tornio. The river accumulates most of its water from the huge mountain valleys of northern Sweden. The real starting point for the river is water flowing from the huge arctic lake Torneträsk, located in northern Swedish Lapland.
Most of the Tornio River flows above the Arctic Circle, so around midsummer, the sun never sets on the river. Two big rivers, and many smaller streams and brooks feed the Tornio River. Its two biggest tributaries are the Lainio river and the Muonio river, which is also the border river between Finland and Sweden. There are many famous rapids in the Tornio River, such as Kukkolankoski, Matkakoski, Kattilakoski and Kengisforsen. In many places along the river, the current is very strong, with an impressive average of 370 m³/s.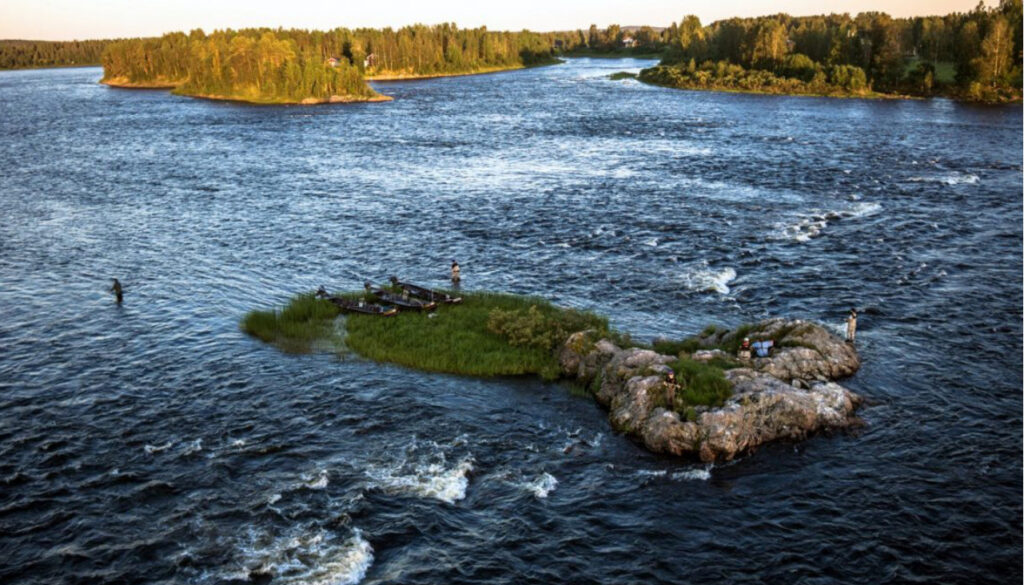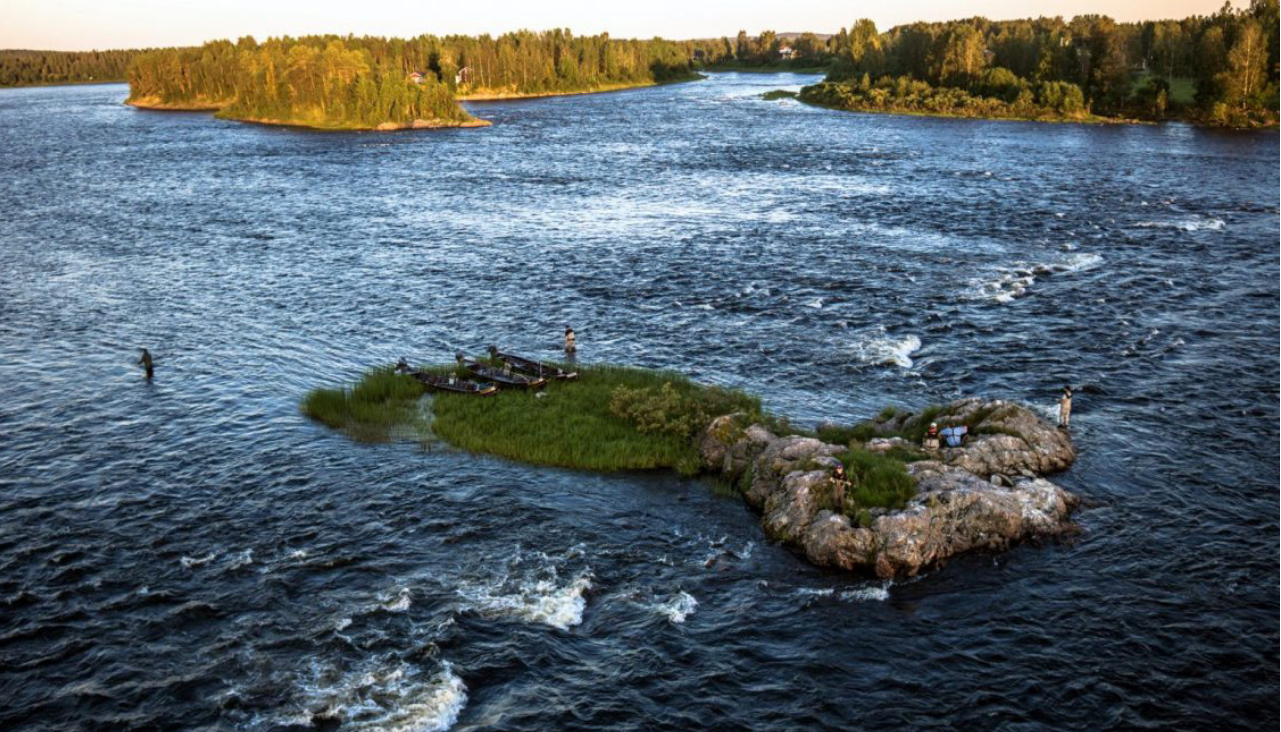 TAILOR-MADE FISHING TRIPS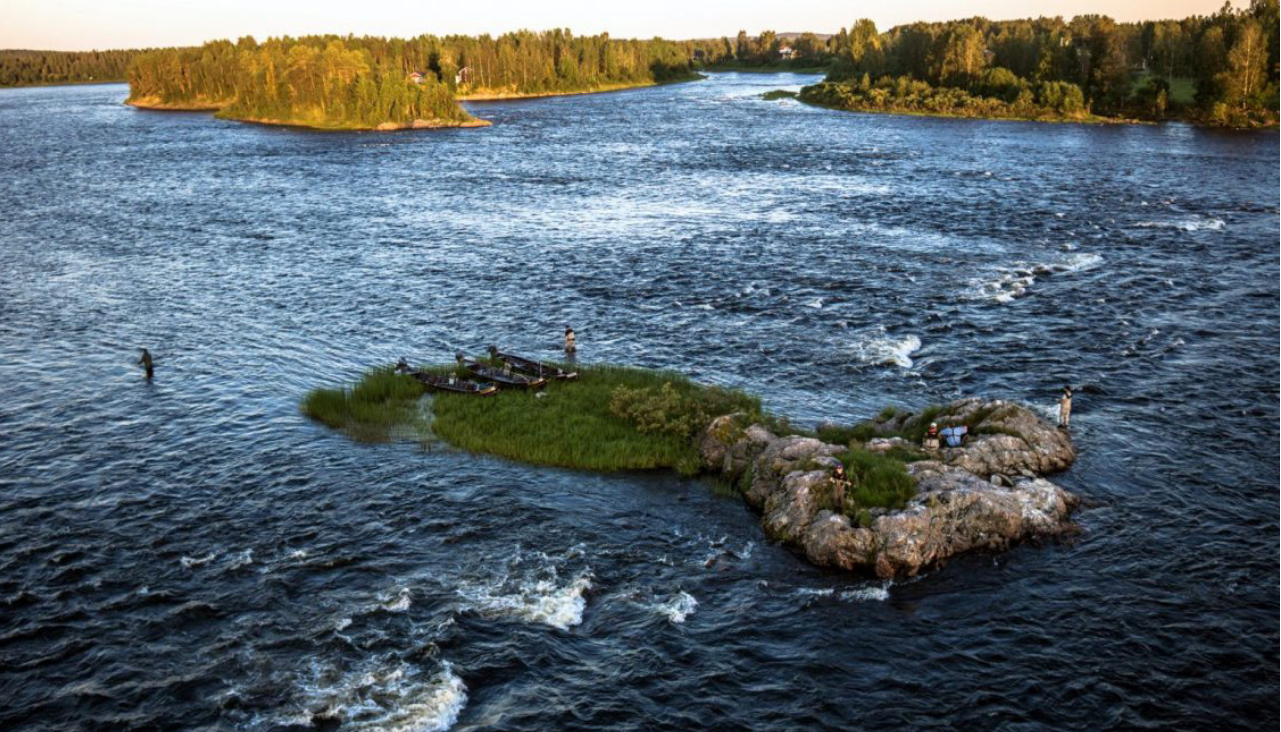 BIG RIVER, BIG FISH, BIG FAMILY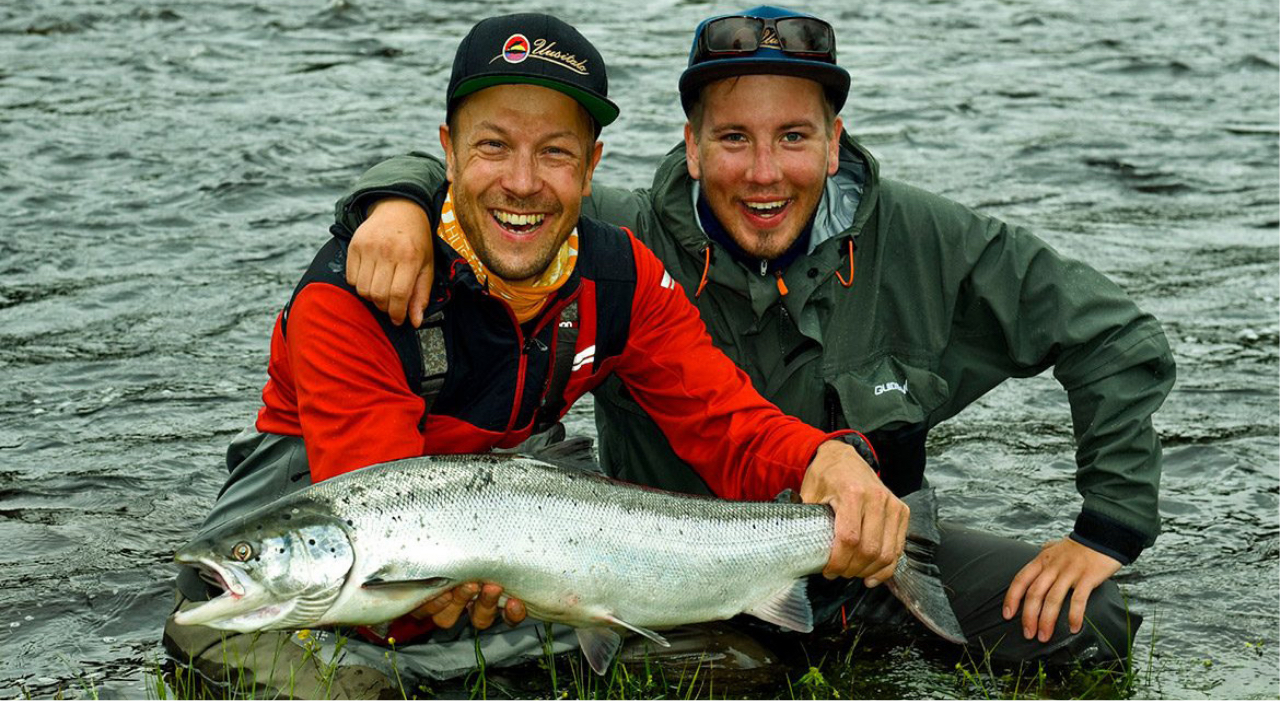 GUIDED FISHING WITH EXPERTS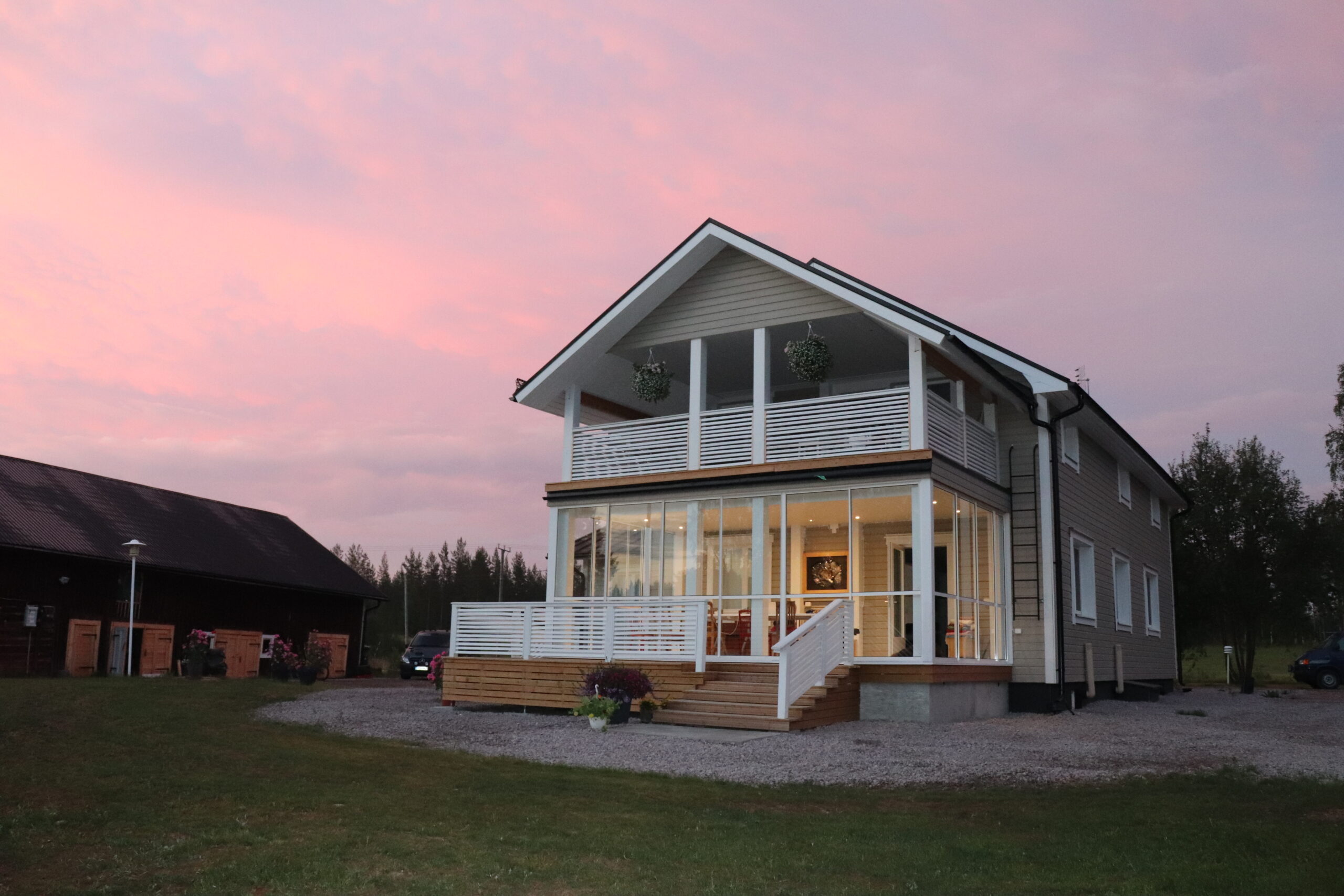 Rest between fishing