SALMON FLY FISHING BY BOAT

FLY FISHING GEAR FOR THE TORNIO RIVER
FISHING ADVENTURE FOR EXPERIENCED FLY FISHERMEN BY BOAT
Fly fishing from the boat gives you totally unique opportunities for salmon fishing at the big and mighty River Tornio! With our expert local guides, you can reach sweet pools and channels of running salmon, you would not have a shot without the boat!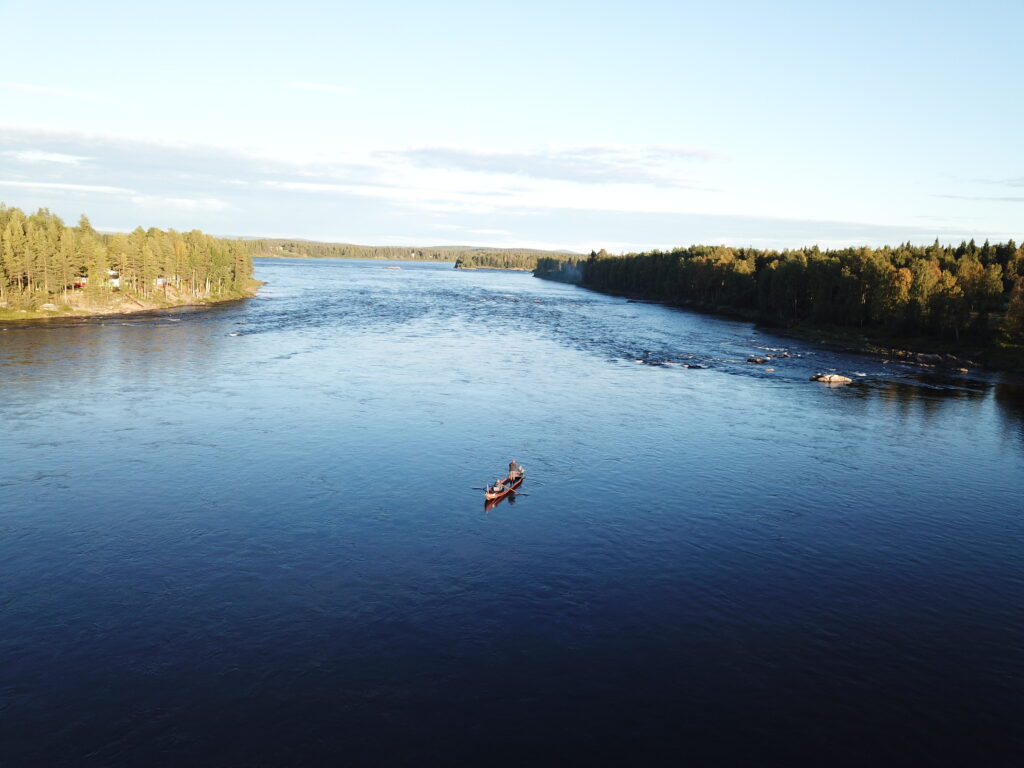 How to fly fish with a boat?
Fly fishing for salmon has grown in popularity, especially among fishing tourists. Since the River Tornio is such a big river, you need to know, where to fish. It is also valuable to know which kind of lines to use during the season. With our experienced fishing guides, you find the best pools, right lines and flies for all water and weather conditions. On this tour guide takes you to the longer version of the traditional river boat, which are 7,5-8 meters in length. Fishing happens from the rear end of the boat while the guide is rowing and placing you the best possible lay outs of mighty Baltic salmon. You can reach the sweetest lies, holding pools and running channels of the fish, which you can only dream about in many places of this big river. Fly fishing from the boat gives you totally unique opportunities for salmon fishing at the big and mighty River Tornio! Length of the trip is usually 3 or 6 hours, but other time lengths are possible as well. For 6-hour trip, we offer coffee by the fire.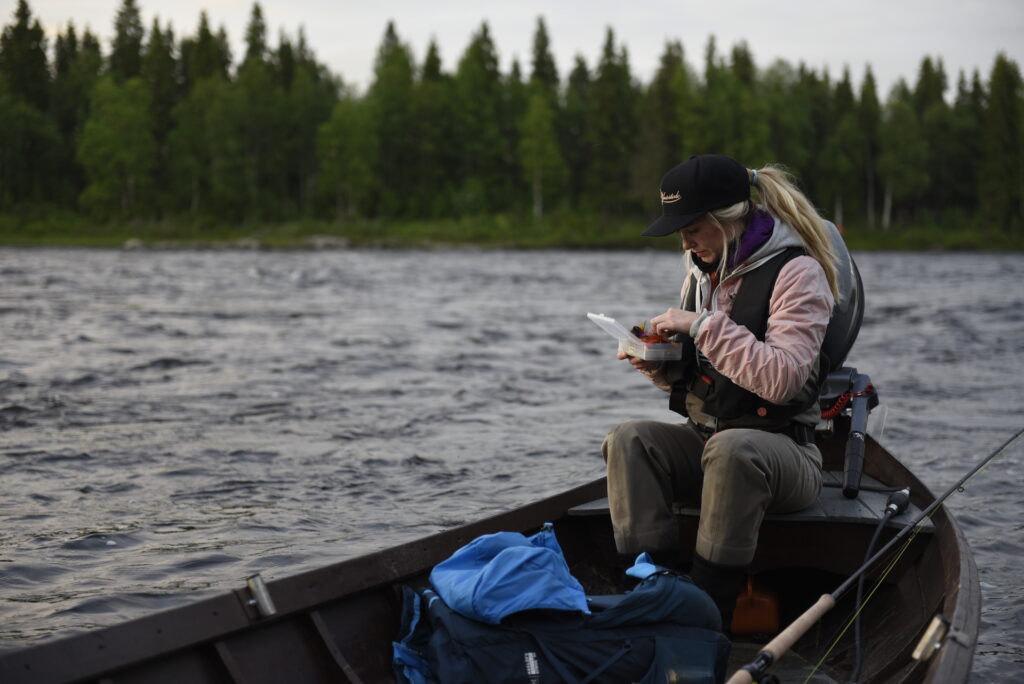 Gear and equipment
Boats: We use special riverboats when fishing for salmon that have been developed over centuries for the river and its characteristics. Our riverboats are narrower and shorter than lake boats. The lightweight boats feel rickety near the shore, but they come alive with the currents. Naamisuvanto has 5 guideboats, which are designed for guiding in boat fishing and two of them have been also especially engineered for fly fishing from the boat. The boats are made by local craftsman Arto Kivilompolo and his son Juho. Casting boats are 7.5 to 8.0 m long and they are little wider, with higher boards and little bit more stable than other guide boats. The boats have Yamaha 15 horsepower engines, which we use when heading upstream.
Rod: For fly fishing salmon on a large river like the Tornio River, the absolute choice is a two-handed salmon rod: 11-18 feet, class 6-12, (generally 13-15 feet, 9-11 class) rod. If you want to fish one-handed, it definitely needs to be strong enough and class 7-11.
Reel: The most important thing about a salmon reel is a functioning brake and sufficient spin capacity. Other things like model, manufacturer and design are flavours. The reel must fit at least 200 meters so it can reach the maximum slope.
Lines: You can never have too many lines when fishing for salmon. We mostly fish with interchangeable lines because it's more convenient to adjust the fishing depth. However, it's a matter of taste what kind of lines you favour, or whether you fish with shooting heads, speys or skagits. In any case, it is important that there be lines sunk at different speeds. There must be at least a floating, sink 2 and sink 4-5 lines to cover the situation.
Leader lines: For summer fishing, a tapered or longer taper cone is used at strengths of 0.30-0.50 mm. In low water and at the end of the season, leaders can be as thin as 0.30 mm and long. From the beginning of the season, the leader line underwater can be only 1-1.5 m, and it must have uniform strength of 0.40-0.50 mm. For smaller flies, a longer leader, and for larger flies a bit shorter. Those are the most important rules of thumb.
Flies: Many traditional salmon flies work in the Tornio River. Due to the large amount of water, large tube flies are often used at the beginning of the season, and when the water has warmed up, the size of the flies is reduced and hooked flies become more common. Some common models include: The Usual, Banana, Sunray Shadow, Green Highlander, Phatagorva, Red Butt and Willie Gunn.
YOU MIGHT BE ALSO INTERESTED
Salmon Fly Fishing
Feel the strength of the mighty Tornio river and catch the salmon of a lifetime.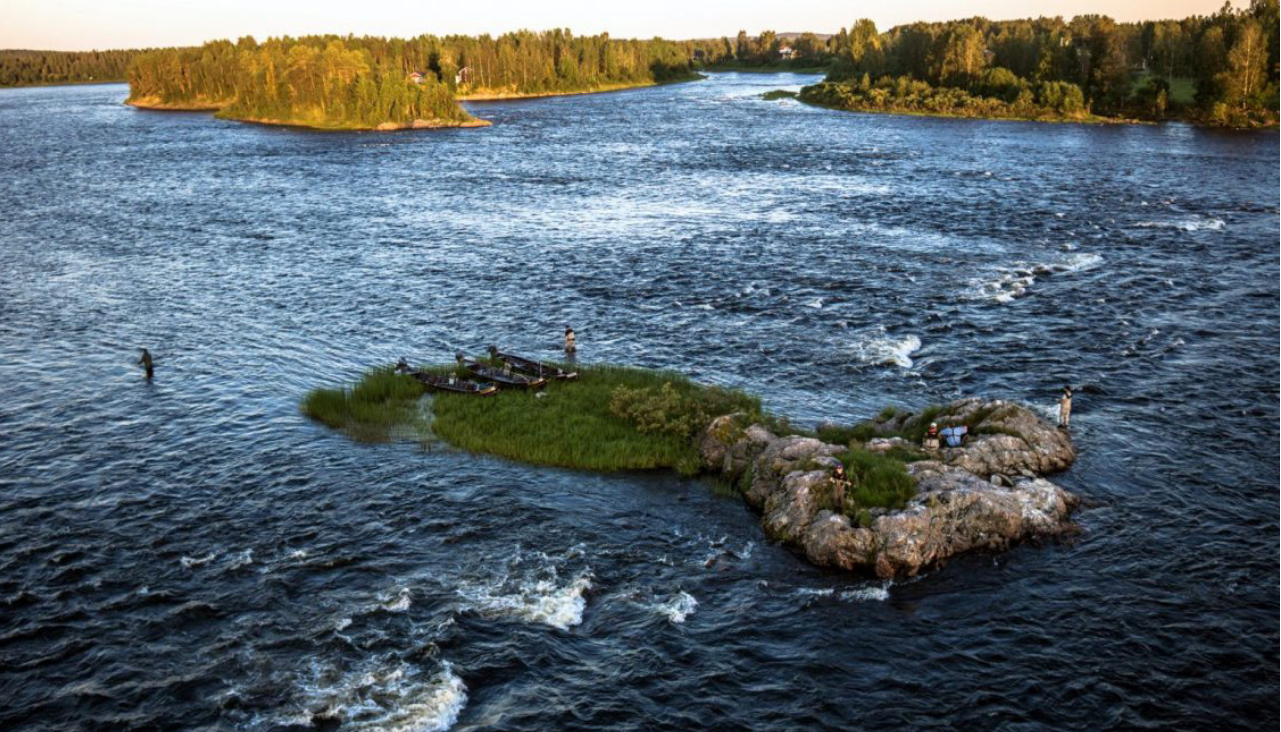 BIG RIVER, BIG FISH, BIG FAMILY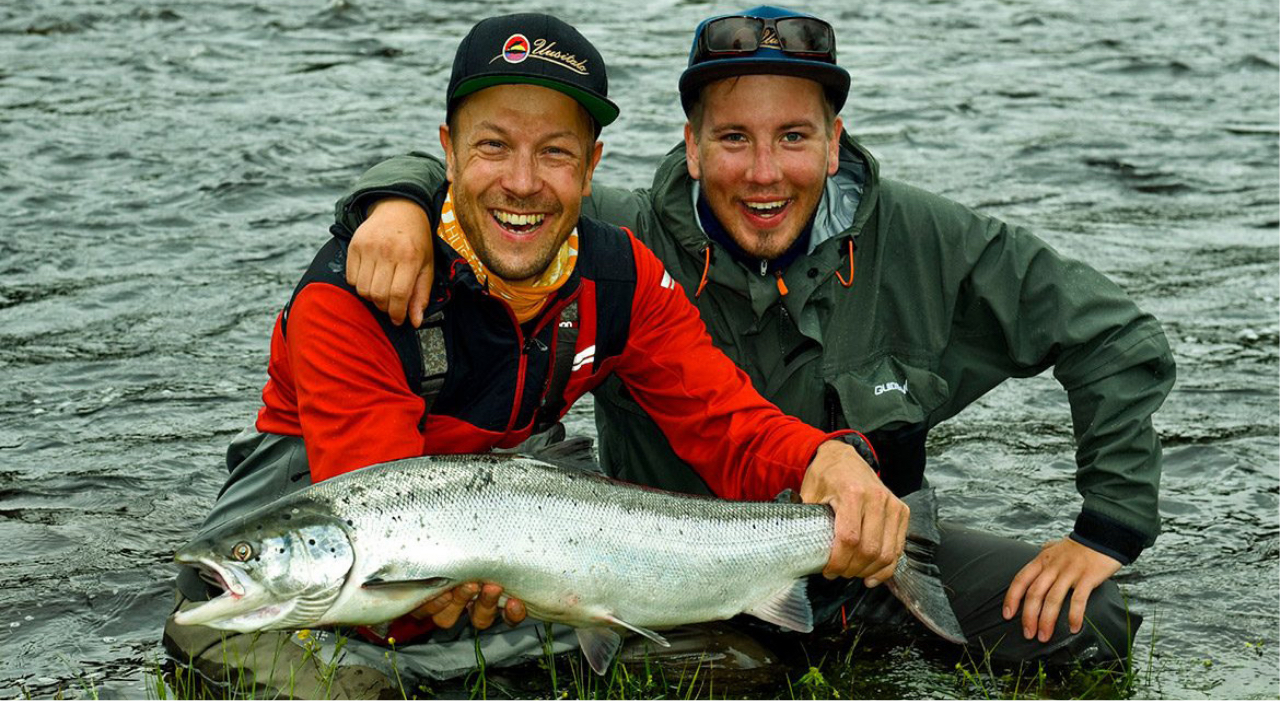 Guided fishing with experts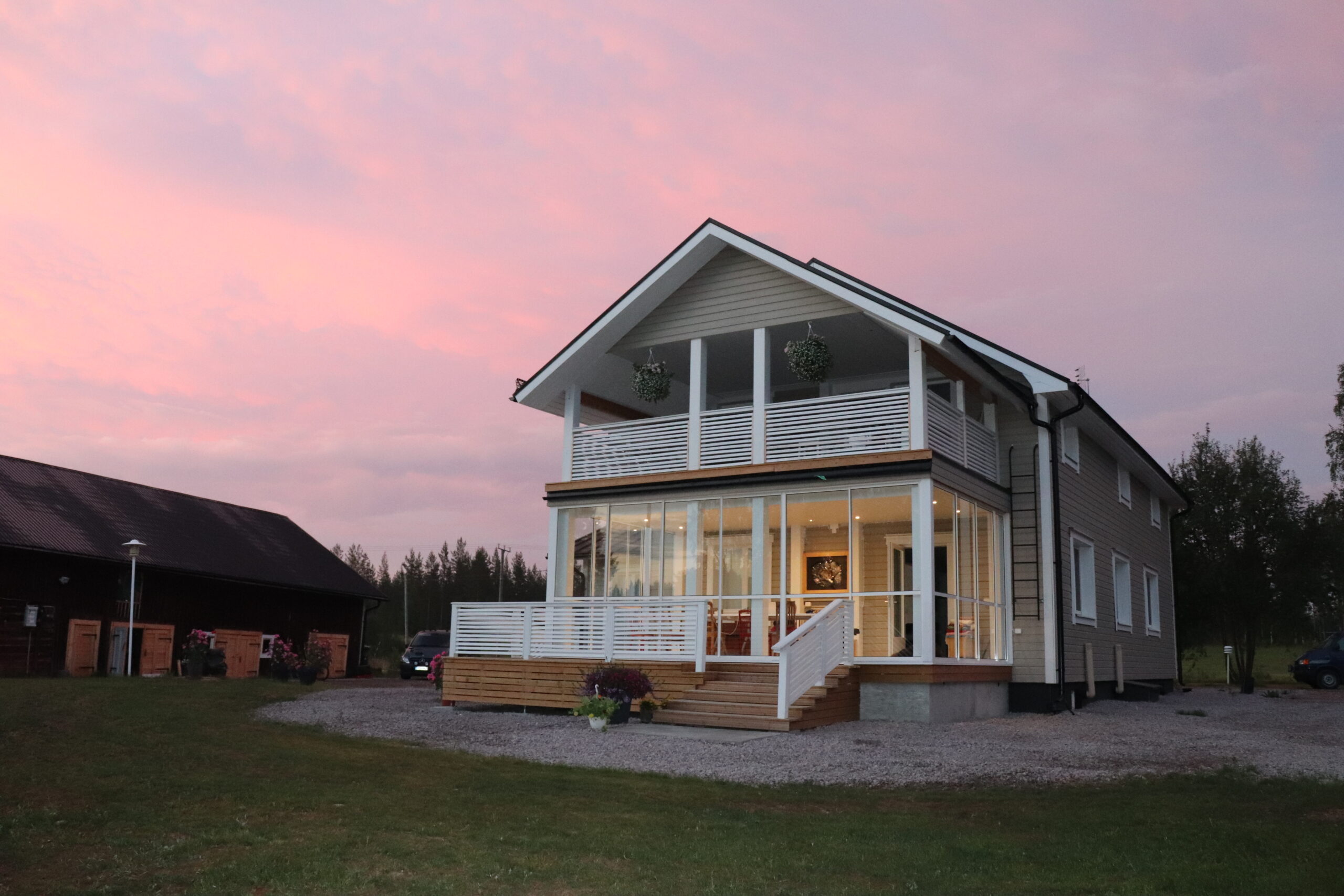 Rest between fishing