EXPERT GUIDES WAITING FOR YOU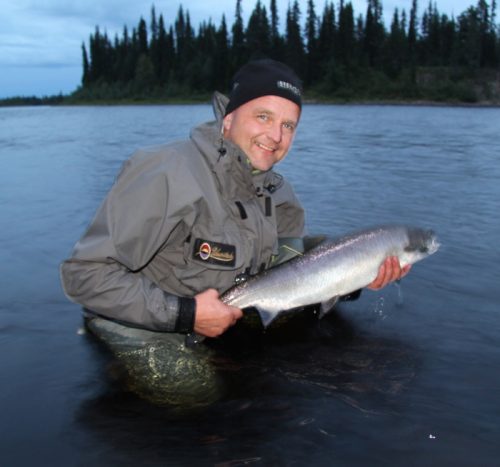 Petri Uusitalo
Petri was born on the shores of the Tornio River. He founded the Naamisuvanto fishing tourism company in 1995. Petri has been fishing in the Naamijoki and Tornio rivers since he was a little boy, and he really knows the secrets of his home pool and nearby salmon spots. Petri is one of Finland's most experienced fishing guides and has been strongly involved in the development of fishing tourism along the Tornio River. Over the years, he has guided numerous beginners to the world of salmon fishing and has brought many hearts to the pursuit of fishing. Petri's skills are finely honed, and he enjoys the magnificent nature of the Tornio Valley with all his senses.
Santeri Uusitalo
Hailing from the riverside area, this northern boy has known the Tornio River since he was little. He has been a fishing guide for over ten years. Salmon fishing and especially boat fishing are the man's specialties. Santeri reads the river beautifully, and he knows his home pool and the surrounding areas incredibly well. He also creates wobblers and has competed on several occasions in salmon fishing competitions in the Tornio River. He speaks Finnish and English.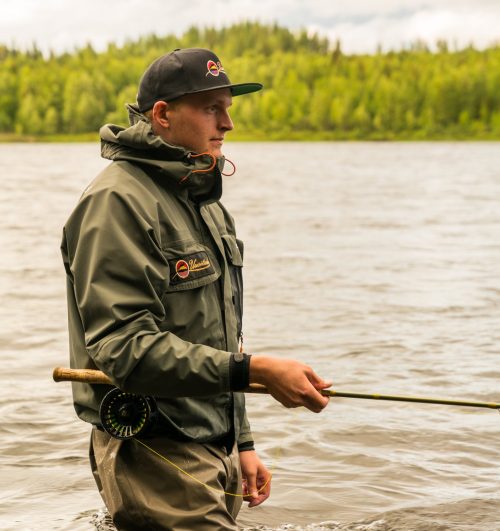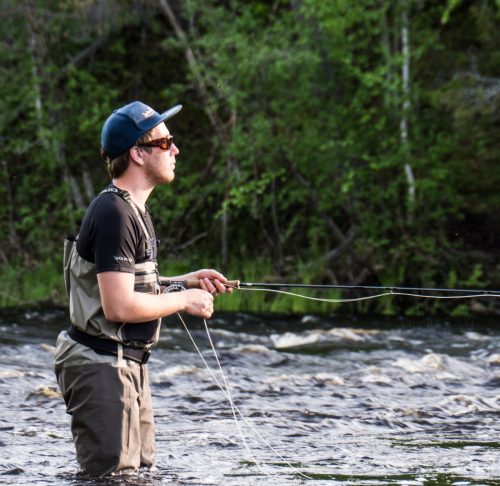 Miska Haapsalo
Miska comes from Jyväskylä and has been fishing since his youth. He has become very familiar with the numerous trout rapids of Central Finland over the years. He is skilled in a diverse range of fishing styles, but fly fishing for salmon and trout are the closest to his heart. Lapland's salmon and trout have called to him since he was a boy, and since 2013, Miska has been a fishing guide with Naamisuvanto. He has a degree as a fishing and wilderness guide. He speaks Finnish and English fluently and a little German, Spanish and Swedish. Miska is currently helping Naamisuvanto crew part-timely, due his main occupation keeps him in Central Finland.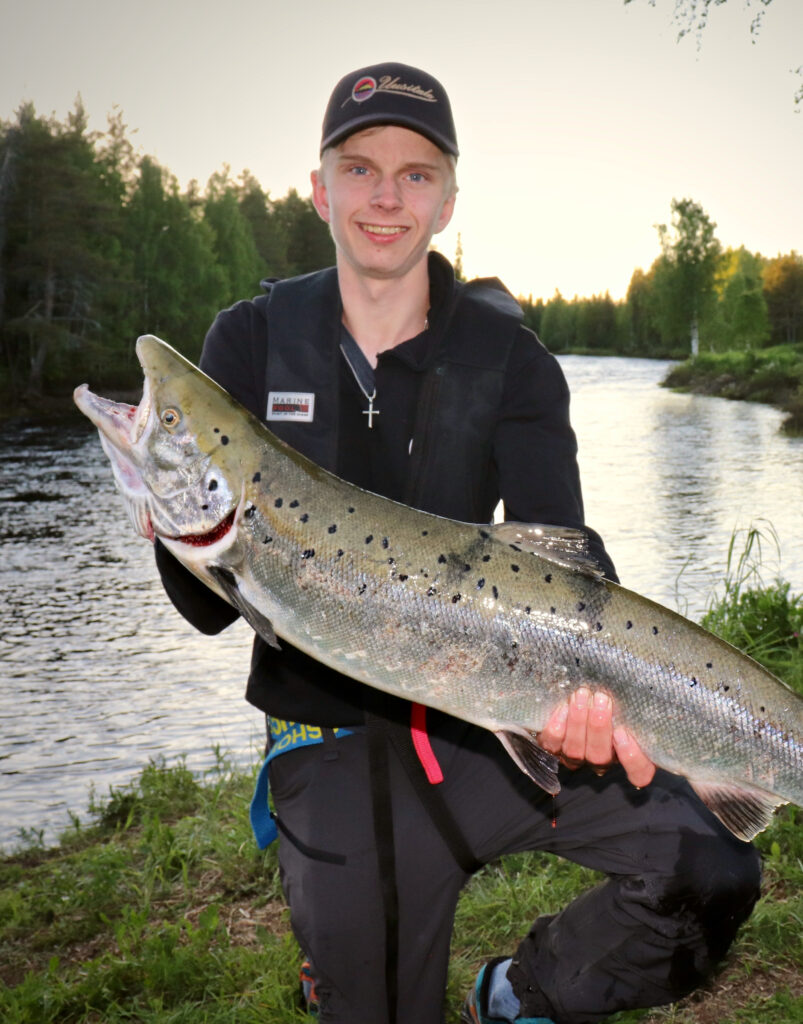 Saku Uusitalo
Saku is Petri's youngest son, who just turned 18 years old last year. Despite his young age, Saku has been salmon fishing for countless hours and has caught some impressive fish. His first self-proclaimed salmon was caught at age 8, and since then he has fished on his own on the great and mighty Tornio River. His record for salmon is comparable to that of a older fishermen, a respectable 17.5 kg. Saku not only fishes salmon but also likes fly fishing for grayling as well as casting for pike. In addition to fishing, he enjoys snowmobiling in the winter.
Ari Nuora
Ari Nuora is a native from the Savo region in Finland, who lives these days in Kuusamo in the Northern Ostrobothnia region. Professionally, Ari has been a physiotherapist for 20 years. He's been fishing for fun since he was a lad, and fishing for salmon since the turn of the millennium. He's fascinated by the challenges of fishing salmon and the feeling of success when reeling one in. Ari loves the vast size of the Tornio River, the great setting for salmon fishing, and the wonderful riverside people. Ari has been fishing the Tornio River for over 15 years, and since the season 2016 Ari has been working as a guide for Naamisuvanto. He is also studying a degree for fishing guide at the moment.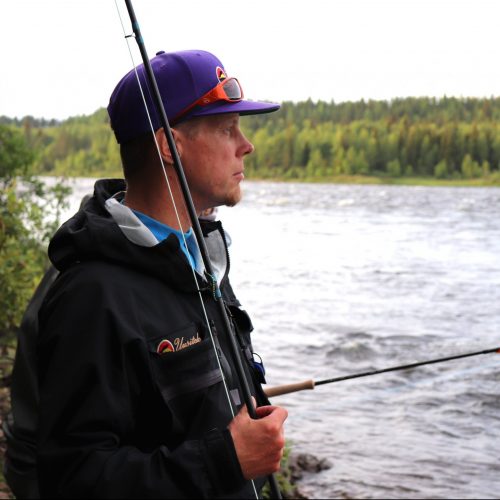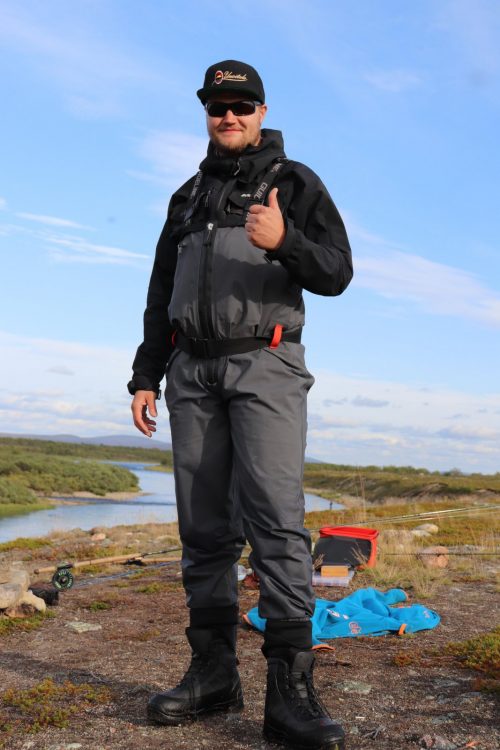 Santtu "Sane" Peltonen
Sane has born in small village called Keuruu, nearby Jyväskylä, but has lived biggest part of his life near the banks of river Kokemäenjoki in the Sastamala region. Sane begin his fishing career as a little boy with his brother. To the magnificent sport of salmon fishing he was introduced in the early 2000's as a young kid. During that same time he was starting to make his own wobblers for the fishing. He likes to fish salmonids with various techniques. Sane is skilled boat fisherman and that is the way he has fished salmon the most. Even so he also likes fly fishing very much and during last couple of years he has been spending more and more hours in the salmon and trout rivers with fly rod. Sane has been fishing Baltic salmon in Finland and Sweden, but the Tornio River has become his favorite. Summer 2017 was Sane's first as a fishing guide in Naamisuvanto. He thinks that challenges of salmon fishing especially in big rivers is what makes it so fascinating and rewarding sport! Sane is currently helping Naamisuvanto crew part-timely, due his main occupation keeps him in Central Finland.
TAILOR-MADE FISHING TRIPS